Child's month march to Emancipation Park
Submitted by Administrator on May 2, 2012, 7:13 am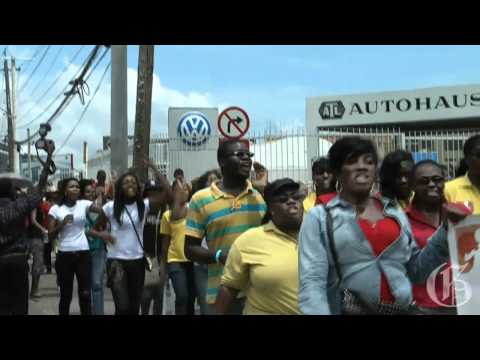 On the first day of Childs Month (May) a march was launched from Bustamante Childrens Hospital to Emancipation Park. This was in aid of children rights, awareness and protection in Jamaica.
The march was supported by several celebrity figures including the current and former beauty queens Danielle Crosskill and Yendi Phillips respectively.
This event is supposedly the first of several activities planned for childs month in an effort to break the silence, encourage reporting of child abuse and increased awareness. It is estimated that more than 7,000 reports have been received in 2011.